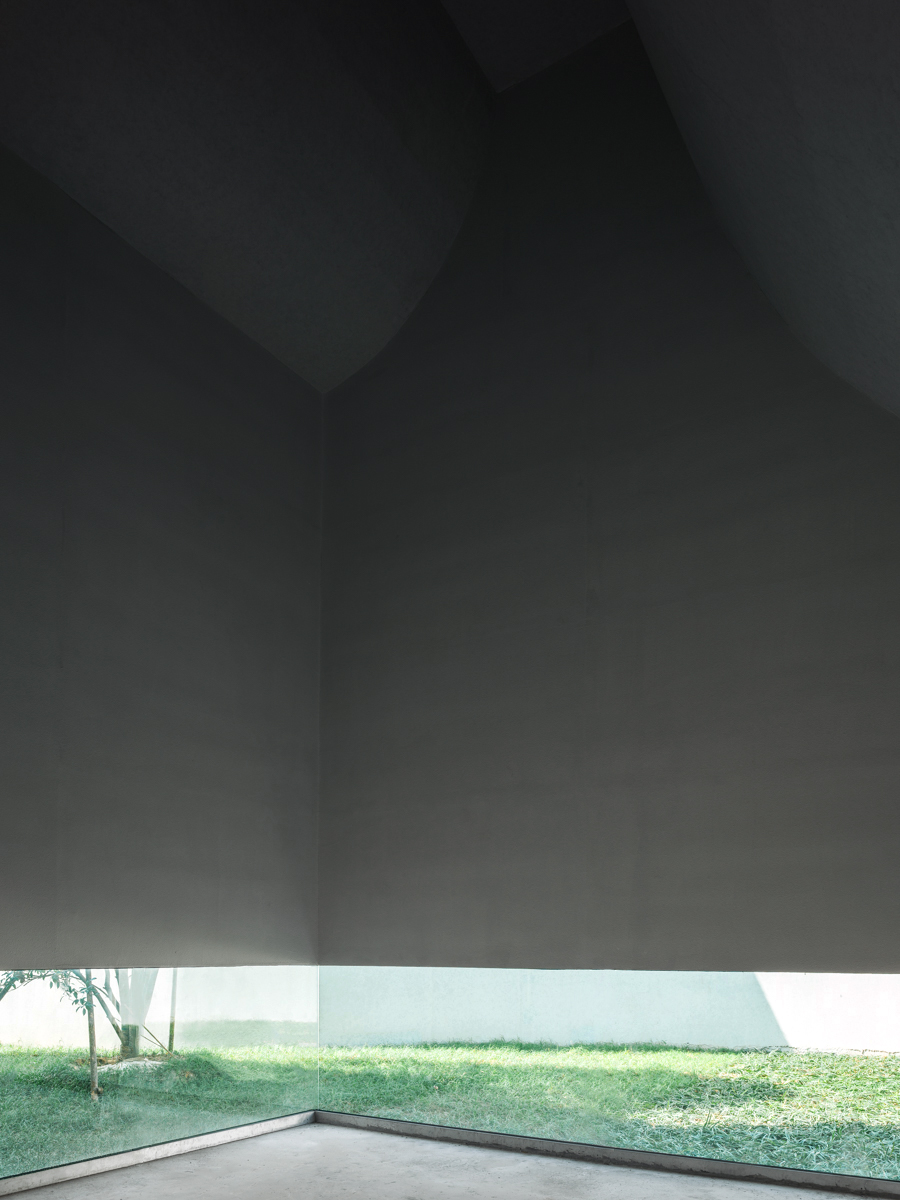 Shadow Garden_花影园

Yangzhou, China_扬州, 中国
Built_建成



The building is one of the five satellite pavilions located in the first completed phase of 2021 World Horticulture Expo site in Yangzhou. Considering the life after the Expo, the design is seeking to explore a new architecture organizational way that is highly flexible, changeable and mixed-use but at the same time allows independence and privacy of each program. The requirement is: during the Expo period, the building should incorporate five programs at different level of publicness and sharing possibility, whereas, after the Expo, each program could be independently rented out to different entities who can maintain their own privacy without sharing any space with one another. This principle does not only apply to indoor space but also the outdoor resources.

2021年世界园艺博览会将在在扬州举办,花影园是其一期工程中五个卫星展厅中的一个。考虑到展会后的利用方式,设计探索一种新的空间组成方式,以保持其内部使用功能独立完整的同时,使空间具有可变性。设计要求在展会期间,建筑需容纳五类在不同层级上对公共可达性有要求的功能空间,而展会之后,各功能又能独立运作,保持其私密性。其原则不仅限于室内空间,还包括了室外景观。

Before our team took on the commission, the planning team had made each of the programs one single building - as the common way of solving the binaries of public and private normally does - Building A - visitor and information center, Building B - gallery of rare plants collection and Kadō, Building C - young adult education center, Building D - tea room and cafeteria, Building E - office/management and souvenir store. In this case the historic dilemma between private/public is ever more obvious, never achieve both. But our arrangement is different. We find such a composition of the space that can achieve both: every room's function is different from the room next one, every room has giant sliding door that can open to different programs, every room has double-side private courtyard and cross ventilation, every program has courtyard and its unique layout, all the corridors are private and serve single program … such architectural operations successfully meet the challenge meanwhile offers many new way of mix-use possibilities from time to time.

设计之初,策划团队用一种寻常解决公共与私密问题的方式,将各功能对应为各自独立的房子,游客中心,珍品植物展厅,青教中新,茶室和管理用房。在此设计中,尝试了一种崭新的空间构成方式来解决不同的私密与公共问题:放个相邻的房间皆为不同的使用功能,每个房间都能通过一扇移门与相邻的房间互通,每个房间的两侧皆有私密的院落,每种功能类型都有一种独特的景观分布。空间的重构很好地解决了使用上的矛盾,带来了新的使用的可能。
Collaboration: Santos Prescott and Associates,USA, Atelier Wang Jianguo
合作:桑托斯 普莱斯考特联合事务所,东南大学王建国工作室